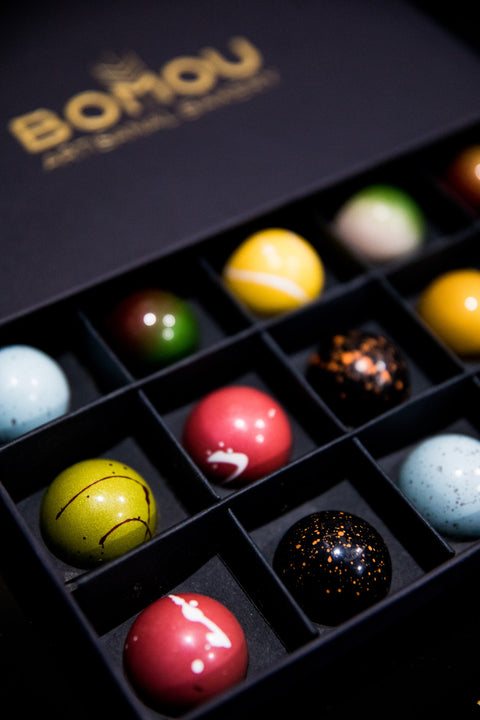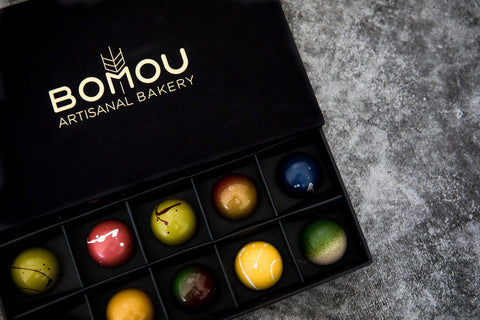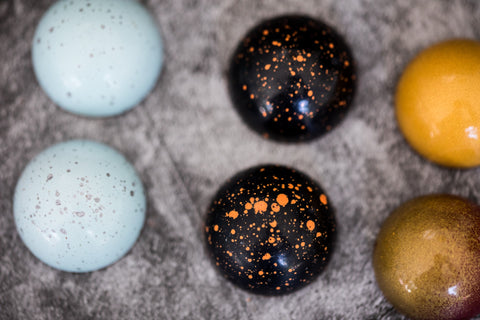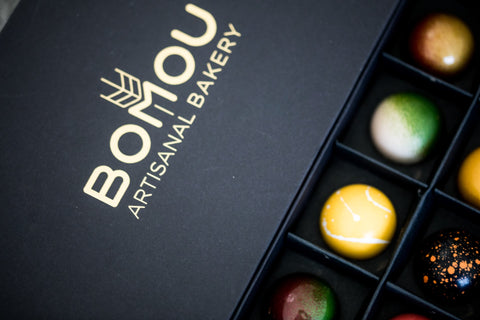 Bomou
Bonbon
Indulge in a symphony of flavours with our exquisite bonbons, carefully crafted to delight your senses. Bursting with creativity, each bonbon offers a harmonious blend of rich chocolate, velvety fillings, and a touch of nutty goodness.
Savour the artistry of flavours, knowing that these delectable treats contain the finest nuts and dairy. From the timeless elegance of Vanilla to the captivating allure of Fig & Saffron, and the daring zest of Mango Chili, every bonbon is a masterpiece waiting to be savoured. Treat yourself to a journey of taste that's as rich and diverse as your cravings.
Note: For the Assorted option, you can add order instructions on the cart page if you'd like specific flavours, and how many of each.